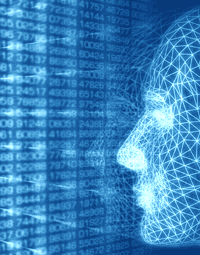 ---
Science makes it known,
Engineering makes it work,
Art makes it beautiful.
---
WinXP Command Prompt Path
---
On occasion, in Windows XP it is necessary to run a program in a Command Prompt, specifying full path names.

(Short file names also work in a Win7 Command Prompt)

For example, let's say you need to run a java class from a Command Prompt. It will be necessary to specify the -classpath parameter to java.exe. And java.exe does not like embedded blanks in directory names - it treats them as the end of the -classpath. Screenshot below illustrates this:




As can be seen, the -classpath would be
C:\Documents and Settings\Rodney Roberts\My Documents\JCreator LE\MyProjects\dfGUI\classes
(this is a long file name)

This can be shortened to:
C:\Docume~1\Rodney~1\MyDocu~1\JCreat~1\MyProj~1\dfGUI\classes
(this is a short file name, each portion is 8 characters or less)

For each directory (oops, should I say folder?) and subdirectory name, replace characters 7 through last with '~1'*. This is mandatory for directories with blanks in the name, optional for directories with 7 or more characters in its name.

Thus, the Command Prompt changes from this (an already customized Command Prompt):




To this:



using
cd C:\Docume~1\Rodney~1\MyDocu~1\JCreat~1\MyProj~1

This is a leftover from the introduction of long file names in Win95.


---
* On some occasions, instead of using the substitute characters '~1' for characters 7 - last,
it may be necessary to use '~2', '~3', etc. Using the above example,
C:\Docume~1\Rodney~1\MyDocu~1\JCreat~1\MyProj~2\dfGUI\classes
Note that MyProj~1 is now MyProj~2.